At the Edge
An ITSP column and podcast series with Sean Martin, CISSP
Cybercrime is pushing us here.
Vendor marketing is pushing us here.
It's time for some push-back here.
Are you ready? No? That's too bad — now's the time to take action.
Join me to help operationalize security in a meaningful way. Let's go…
My goal with this column is to bring transparency to the operational aspects of cybersecurity, breaking down the communications surrounding the methods, services, and technologies that the information security industry offers up for the latest in protecting our businesses and our society.
I'll take select briefings from vendors, exploring where their solutions best fit, how their solutions can be operationalized, and call the industry out when confusing, or otherwise misleading, messaging is put out for the world to see and hear.
We're all sitting here #AtTheEdge and have a huge decision to make: which direction will you take? Will you play it safe, turn back, and move away from the edge? Will you accept the risk, take a leap of faith, and jump over the cliff? Or, will you hedge your bet, and see what happens, and follow the edge to watch what others do?
Or, is there an alternative we're not yet aware of? If so, perhaps we can uncover it here.
At any rate, hopefully this column and the conversations we have here can help with your decision.
-Sean Martin
At The Edge Column and Podcast Series is Made Possible by the Generosity of our Sponsors
ITSPmagazine is, and will always be, a free publication.
Our mission is to raise awareness for cybersecurity by making it understandable, accessible, and part of everyone's everyday life.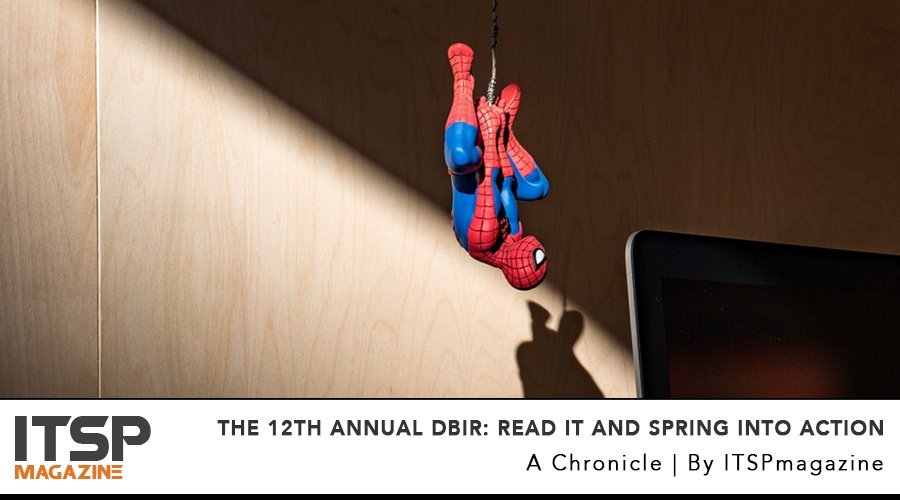 By Sean Martin
Guests: Gabriel Bassett | John Grim
Host: Sean Martin
Today's episode comes to you in concert with the release of the 12th edition of the Verizon Data Breach Investigation report comprised of data from 73 contributors, the highest number since its launch. Gabriel Bassett, Senior Information Security Data Scientist and John Grim, Senior Manager, Investigative Response Team — both from Verizon Enterprise Solutions — join ITSPmagazine's Sean Martin. We discuss the role of the DBIR in building and maintaining information security programs, what some of the key findings are, and how to make the data actionable.
Read More →
By Sean Martin
Guests: Sian John | Candy Alexander | Allan Alford
Host: Sean Martin
During this At The Edge themed Unusual Gatherings Talk Show, Sean Martin asks his guests — Sian John from Microsoft, Candy Alexander from ISSA International, and Allan Alford from Mitel — how risk management and risk ownership change — if the CISO will be responsible for manipulating a risk acceptance slider with a business driver slider — and what the future of the InfoSec team looks like for the CISO (does the CISO role even exist)?
Read More →
Upcoming Podcast Episodes on At The Edge
Guests: Katie Nickels | Fred Wilmot
Host: Sean Martin
Topic: Unpacking MITRE ATT&CK

Status: To Be Scheduled
Guests: Brendan Bonner, IDA Ireland | John Durcan, Enterprise Ireland
Host: Sean Martin
Topic: The State of CyberSecurity in Ireland and Europe | Part 2

Status: Recorded
Guests: TBD
Host: Sean Martin
Topic: Legal Ramifications Of Federal IoT Legislature

Status: To Be Scheduled
More Topics of Interest | Dates and Guests TBD
A Look at the Tech Behind Smart Manufacturing
Unpacking the NIST Framework
Medical Device Security
SecOps' Role in Protecting the Employee at Home
Security Apps UX Sucks



At the Edge Chronicles and Podcast Series | Recent Episodes
Would you like to be notified when a new episode is posted?
How about upcoming ones and other news related to #AtTheEdge Podcast?
Well, problem solved.
ITSPmagazine is, and will always be a free publication

Our mission is to raise awareness for cybersecurity by making it understandable, accessible, and part of everyone's everyday life